THE PLACE WITH PEOPLE IN LOVE FOR WHAT THEY DO.
"It is challenging to work for people with the quality, commitment and level of demand we have here. "People"  has always motivated me a lot and, here at Landix, besides the quality of people, we can still see in all people the spirit group, the sharing, the willingness to help, the interest for the other, the commitment to doing well, that make me very satisfied, challenged and comfortable to identify demands, develop alternatives for action, negotiate and implement the best solution. I´m in a place that I like and i'm doing what I like."
"I started my journey at Landix through Triang Internet in 2004, when I was support analyst. In 2005 I was promoted to Landix also as a support analyst. However, I was involved in technical support, testing and, mainly, systems implementation, where I had de opportunity to work directly with major implementations such as Coca-Cola and Philips Morris. In 2009 I was promoted to the commercial department, as a sales consultant. I was able to learn and know what it is like to start a new journey now as a commercial coordinator, where I am leaning the art of commercial management every day, putting into practice all the knowledge acquired from academic life and market experience. Landix is a passion today and working here is a great pleasure. In 2018 I will complete 14 years of company with great pride, it was worth every drop of sweat, every trip, every customer won, every partner materialized. Today I see how much our work in some way improves the lives of people and this make us motivated to do more and better."
"I have been very proud to be in this team since 2002. I lived every stage of the evolution of this company that has always been united around the same purpose: to make a difference in people's lives. In it, I identified and exercised my own design. In it, I graduate as a professional, a man and a citizen. Everlasting gratitude. I chose to do difficult things, things that I hope will become a beautiful legacy. I am delighted to participate in decisions never tested before and to be in an environment where there is no doubt that to improve we must constantly change. It makes me strong and energized to make the difficult into real, simple and useful."
My story is still small at Landix, but I believe that here I can write a great chapter of my personal and professional life. Because we are a strong team and we will certainly build another part of Landix's success story. Here, we make the difference, support, guide and guarantee the sales operation in hundreds of companies throughout Brazil."
Landix was founded in 2000, in the city of Uberlândia – Minas Gerais, entering in the marketing to offer corporative mobility software with modern methodology. Being its mission to using the technology to simplify people´s life, delivery services with the better customer service and more assertively is the biggest focus of the company.
With strong experience in data communication and systems integrations, Landix offer cutting-edge technology and solutions that can multiply its customers business, ensuring the integrity and coherency of processed information between mobile devices and legacy systems.
Support for the development of Uberlândia
We are from Uberlândia, we live and breathe the city, so, nothing fairer than participate actively in local transformation. We support, contribute and are part of organizations that promote Uberlândia growth.  We believe that if Uberlândia grows we grow together.
Initiatives that we are part of
SingularityU Uberlândia Chapter
Uberlândia is the first Brazilian mainland city with official representatives of the institution. The mission is to connect, empower and disseminate locally the technology concepts and exponential organizations through accomplishment events and other actions.
ENDEAVOR
23 companies from Minas Gerais were selected to participate for Up-Scale, Endeavor´s growth acceleration program. Landix was one of the chosen and is the only one in Uberlândia to participate.
AMCHAM
We are partners and associates. The chamber integrates Brazilian and international companies in the environment that extrapolates frontiers in the content generation.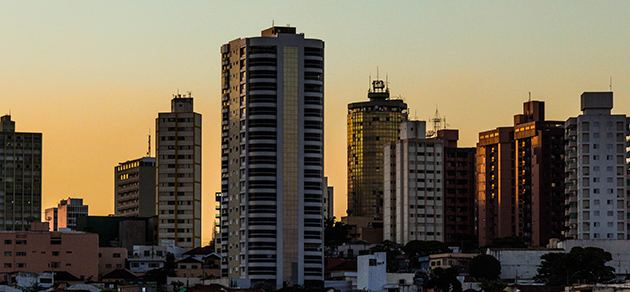 CODEN
Help the city to develop and organize is also our mission. The CODEN is a civil society initiative whose objective is to plan the future of the city.
I9
The entity is the center of innovation development center in Uberlândia, offering to the companies a range of specialized services, consulting and new opportunities of business.
UBERHUB CODE CLUB
Is a cod club or a programming club, completely managed by volunteers, with the objective to teach computer programming to children. We support!